Melbourne's Industrial Plumbing Specialists
Industrial and Commercial Plumbers with over 40 years experience, servicing Melbourne.
"We engaged CPS Plumbing for our flagship project 'The Clarindale' consisting of 127 Units, 1 basement level, 4 level residential building. CPS Plumbing have been a key component in the success of this project in Time and Quality. CPS are a 'can do' contractor, where nothing has been an issue, they have proven to be absolutely reliable and have the resources available for that extra push whenever needed. Their professionalism and skill is second to none, with accurate set out to slabs, in ground work , and excellent finishing throughout rough in and fit out stages. They are able to provide and recommend solutions whenever required that are cost effective and smart. I wholeheartedly recommend CPS as a valuable asset to any project."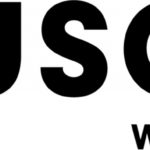 - Nick Roper – AUSCO Group
"CPS Plumbing has been servicing our business for over 20 years. From general preventative & breakdown maintenance, through to major upgrade works, the team at CPS are very responsive & experienced in all disciplines of industrial plumbing works. There has been many instances over the years that Pete & his team have reacted immediately to emergency situations. We highly recommend this professional & dedicated team."
- Engineering Team, Catalent Pharma Solutions
"As the Operations Manager at Viscount Plastics, CPS Plumbing provide a professional service ensuring a quality service is provided and completed with a high standard and execution. From Great customer service, to investigation through to project management, CPS Plumbing's team's Knowledge and experience deliver within budget and timeframes as required. Having had many years of experience, I would highly recommend CPS Plumbing's team for all your Plumbing and gas requirements."
- Viscount Plastics